Colombia has enjoyed some technically-gifted players throughout their history. Carlos Valderrama, James Rodríguez, Juan Fernando Quintero, Radamel Falcao and more recently, Luis Fernando Díaz, to take these examples. We all know the South-American football playing style, that street and skilly 'fútbol' that has been disappearing through the years.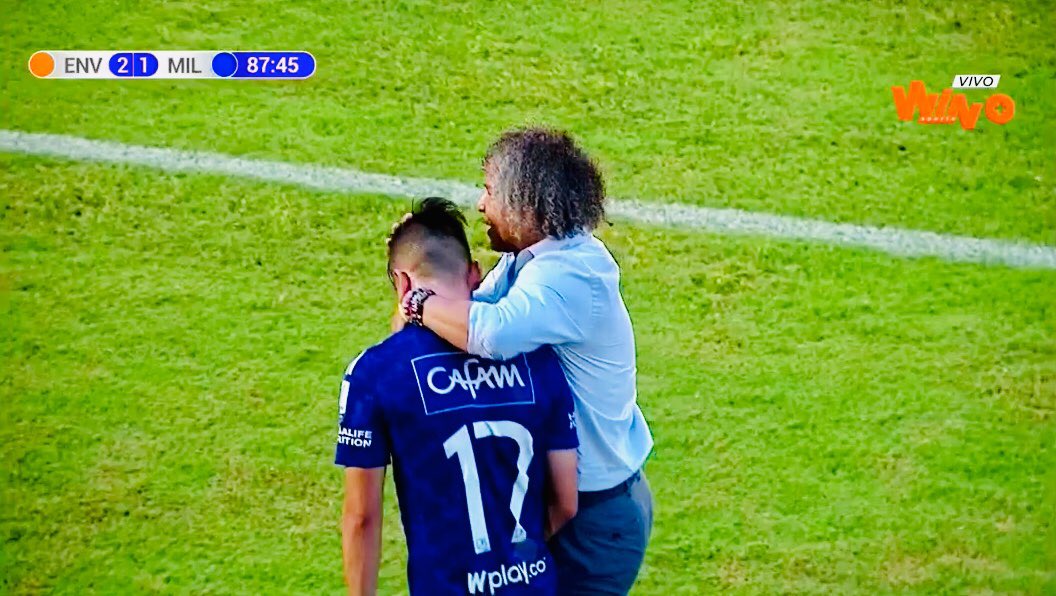 Millonarios FC is enjoying one of the most promising and technical young players of the league. At only 21 years old, Daniel Ruíz arrived at the 'Ambassadors' in 2020 from Fortaleza, a second-tier club, where he made his first appearance as a professional footballer, and ended his final season with 8 assists in the league before catching the eye of Millonarios, one of the best football teams in Colombia.
This tactical analysis in the form of a scout report piece. will take an in-depth look at Daniel Ruiz's playing style and how he fits in Alberto Gamero's tactics.
Player Profile
Born in 2001, Daniel Ruíz usually plays as a left-winger. Being a natural left-footer is strange to see in modern football, but he's really one of a kind. He's played over 5,000 minutes in the first division of Colombia with Millonarios. It wasn't easy for him to get into the first team, but he was so impressive in those few minutes that the decision was a no-brainer.
Team context
Former Colombian player, Alberto Gamero, likes his team to be intense and press very high on the pitch, applying a defensive mentality in each one of his players, from his strikers to the goalkeeper. With the ball, his team looks to progress calmly and on the inside. They play a 4-4-2 with a traditional winger on the right, and an inside-winger on the left. The midfielders and defenders are so technically-gifted players that make it easy for their teammates to find the ball and create opportunities, because of their great vertical passes, or turns.